The work begins! I started by removing the bridge pins and sanding off the top laminate. I then filled the two outer bridge pin holes with dowels.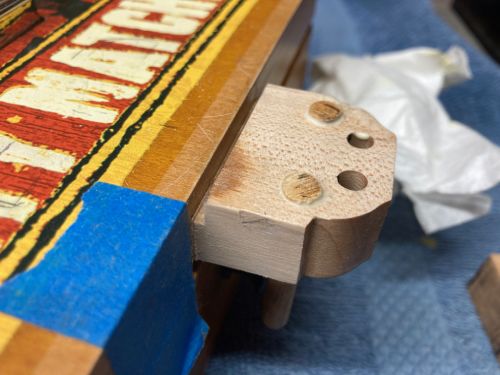 Next, I used a chisel to slice off the tops of the dowels to make them flush with the top of the tailpiece.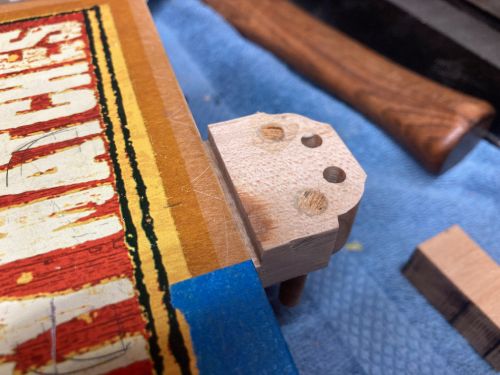 After that, I cut two pieces of maple with a similar grain pattern and glued them to either side of the tailpiece.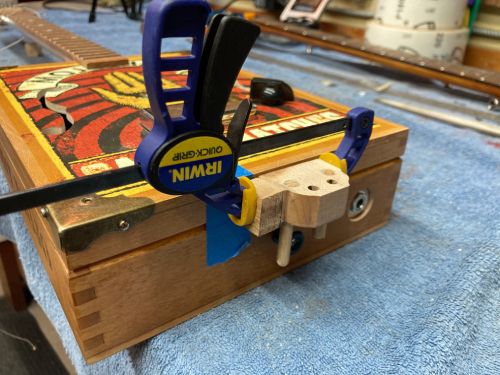 Once the glue was dry, I began shaping the tailpiece "wings" to blend in with the tailpiece.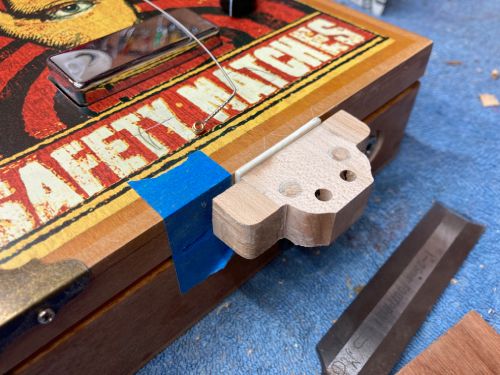 In the next post, I will show how I finished it up!